Electronics and gadgets are part of our everyday life. Day and night, we all use smart watches, cell phones, video or audio devices, among many others.
That's why it's no surprise that both electronics and gadgets are among the top niches you should start to look into and, why not, build your online store around.
So, here's another extensive guide on why dropshipping electronics and gadgets can be a great idea for an online store, what type of products from these niches sell better in 2023, and many more.
Why start dropshipping electronics and gadgets?
As said, we are surrounded by electronics and gadgets, which means these products will always be in demand. But it also means that the competition is huge. So, is it worth it to sell electronics and gadgets?
Yes, absolutely. As long as you stay away from the most technically complex products and you're also into electronics, you actually can turn your passion into profit.
Here are a few statistics that can help you make up your mind about this industry and will also prove it's profitable and in demand. 
The revenue in the consumer electronics market

is projected to reach $716 billion in 2022. 
The revenue generated by the consumer electronics market is also expected to show an annual growth rate of 7.17% between 2022-2025, which means it can reach $881 billion by 2025.
The number of users is expected to amount to 2,873 million users by 2025 in the electronics sector with user penetration projected to hit 36.8% by 2025 (from 29.7% in 2022).
The same study says that the average revenue per user (ARPU) is expected to be $317.

The most important markets when it comes to the revenue generated are China, the

USA, Japan, the UK and South Korea. 

Smartphones dominate the market by generating the highest revenues for consumer electronics.

These are the key drivers in the market: the expansion of 5G networks, virtual reality led by Metaverse, and the gaming sector.
Here are more insights about consumer electronics
Let's also see how a few general terms like "electronics online" and "gadgets online" perform on Google.
As you can see, it's clear that selling electronics and gadgest online is a great idea for a dropshipping store, so read on for some more insights and analytics that can help you better understand the consumer electronics industry.
Important niche insights and analytics about electronics
The ecommerce consumer electronics market includes products like electronic and digital devices used for entertainment, such as television sets, radios, smart speakers, communication devices such as telephones or smartphones, and home office devices, such as printers. Of course, there are many more electronics out there, such as power supplies, mouse pads, pc components or digital camera accessories such as tripods, batteries, video cameras, or webcams.
Now, the idea is that the electronics industry is made of tens of thousands, if not more, of hi-tech products that will always be in high demand. We can say that this industry will rule the future of technology.
Here are some more facts you should know before starting to sell products in this industry:
You need to be passionate about electronics and gadgets or at least have the basic knowledge about this industry. This actually applies to any type of business you want to start, as you always should like what you're doing. So, if you don't want to learn all about the components or specifications of some electronics, for example, then you shouldn't sell technically complex items.

When dropshipping electronics, you need to always research and be aware of what type of products are trending better in your region and which ones are in strong demand. This way you can decide faster about the products to sell, how to market them, or what audiences you need to target.

Trends in technology are changing or updating all the time, so you have to keep an eye on what's going on in the industry. This is even more important if you want to be the first to sell unique and new devices. 

Suppliers are your most important allies when selling electronics and gadgets. You need to find reliable suppliers that offer products of the highest possible quality. They also should ship fast to your region.

Youngsters are the ones that are always the first to buy the latest devices. And they do that from a single store, most of the time, as they don't like to spend to much time on this. So, if you target millennials and gen z audiences, then keep in mind that if you impress them with your products and shipping times the first time, you have a chance of making your store their preferred one-stop solution for all their electronics and gadgets needs. 

The electronics and gadgets niche is full of all types of products, from very expensive to very cheap items. So, you can choose to sell

high-ticket devices

like tablets or laptops or

cheap electronics

, such as computers, cell phones or gaming accessories.

If you're just now starting in the ecommerce world, then you should know that dropshipping gadgets represent a low-risk model for your store, as you can order products only when a customer has placed an order. Dropshipping  means that you'll never need to worry about your store inventory and can focus on marketing strategies to drive sales. 
Now, let's check a few important keywords in this niche and how are they performing on Google Trends, Keyword Planner and Semrush.
We will start with how search terms like 'gadgets', "electronics" and "gaming" perform on Google Trends. As you can see below, they have all been trending quite high in the last 5 years. 
Let's also look at the search volumes for electronics-related keywords on Semrush and Keyword Planner. 
Now, all of them have huge search volumes worldwide and in the USA which also means they are especially difficult to compete for. But if you do the work and find new creative ways to get your products in front of the right people, you have a great chance to succeed. 
We will talk about keywords for specific products and how popular are they on Google in the next chapters.
What are the best countries to dropship electronics? Well, the USA and UK, as both are huge markets. But, the market that you know the best is the one that you should start your research on. So, if you are living in Asia or the EU,  then start by checking what sells there and what people living there look for. 
Benefits of dropshipping electronics and gadgets
There are many benefits when dropshipping electronics, as this is without question one of the most profitable industries. Not only do many of these devices have high prices and low return rates, but it's an ever-changing market with new products being developed every day. Therefore, new trends can appear all the time and you will never be out of devices or products in your store. 
Also, dropshipping electronics simplifies your entire online business. Instead of owning inventory and having to worry about not being able to sell them, you can just remove or add new products all the time. So, with dropshipping, the supplier carries the inventory and the risk, which is probably the most important benefit of this business model. And at the same time, it's easier to manage high order volumes for your store and you can also automate the whole process if you choose the right dropshipping app for your store. 
All these apply to gadgets too, as they will always be best-selling products. But if you decide to sell these innovative devices you can grow your customer base really fast if you sell the right type of product. Also, as men are usually the ones who are into gadgets more, this makes it easy for you to target your ads and narrow your audience. 
So, to conclude, there are huge benefits of dropshipping this niche. Electronics and gadgets are evergreen products that will always include trending and hot items. That is also why you will find out quite fast that there's a huge competition out there. But not to worry, even though it may take a bit of time to have your first order, if you find out which high-quality products are trending the best in your region and also solve some of the issues your customers are facing, for example, better delivery times and amazing customer support, then your store has a huge chance of becoming top of mind for many people. 
Now, let's see what are the steps to follow in order to start a dropshipping store. 
How to build an electronics and gadgets dropshipping store?
Below you have the main steps you need to follow to start a dropshipping business, but make sure you read much more on each of them, as all are very important for setting up your business the right way from the start.
You first need to do your research on the dropshipping business model and the electronics and gadgets niche. 

Try to make a business plan that's specifically done on selling electronics online.

Choose your electronics and gadgets subcategories – we recommend that you choose to sell items from a few categories if you're now just starting your journey in the ecommerce world.

You should choose a name for your online store and/or business – if you know what are you going to sell, then you can pick a name for your business and online store that has to do with this industry (or not). 

You need to incorporate your company – a must for every dropshipper starting an online store. 

Now you can start setting up your ecommerce store – this is also a very important step in your dropshipping journey, you can check this article on

Shopify vs. WooCommerce

As we already said, finding the right dropshipping supplier to source your gadgets from is essential for a successful dropshipping store.

After you've finished importing products to your store from the dropshipping platform of your choice, you can market and then advertise your products so you can start getting orders. 
As said, you need to read a lot on each of these steps, so start with our detailed guide for starting a dropshipping business. 
How to setup your dropshipping business properly?
Incorporating your online business in the right way can have huge legal and financial implications for your business. 
So make sure you read about all the legal issues and requirements for an online business even before actually starting to sell products. Start by checking what are the legal obligations in your region and then you can decide (together with an attorney or another legal professional) what type of company you need to setup depending on the country you dropship in.
More on the legal issues behind dropshipping
We can tell you that most of the time dropshippers choose to go for a sole proprietorship or LLC if they want to dropship in the USA. 
Want to dropship in the UK? Then you can check this guide on how to start a dropshipping business in the UK.
What are the best electronics and gadgets to dropship?
The moment you decided you want to sell and dropship electronics and gadgets, you need to choose your categories and products. Start by researching what people want and need the most in your region, see what their pain points are, and try to come up with better solutions. 
Before giving you a list of some of the best categories and products from the electronics and gadget niche to sell, let's go through some product strategies to implement. 
There are multiple ways you can start an online store in this industry, but it all depends on your experience and the budget you have. So, if you're experienced in the ecommerce world and know your way around the electronics industry, then you can start big and expand your product categories by combining electronic devices from more categories, such as wearable devices, portable devices, car accessories, audio/video devices, etc. 
But, if you're a beginner and this is your first store, we recommend doing extensive research and going for low-ticket electronics that have low competition but have high sale rates. In time you can also try to add high-ticket products and see how that works for your customers.
Below we have gathered the best and most popular electronics and gadgets you can start to dropship. We ended up with this list after doing our own research on Google, using tools like Google Trends, Semrush, Keyword Planner or Moz. 
The following are some of the most trending categories of the electronics and gadgets niche. 
Wearable devices 
These devices have become indispensable to many people around the world. People use them to make calls, run, sleep, pay for different things, and perform many other tasks.
So, if you want to dropship gadgets, you should definitely add a few wearable devices to your store, either the more affordable ones or the most expensive tech.
Sound devices
Audio or sound devices can also be wearable, such as different Bluetooth earphones and wireless speakers. All these products are very popular right now all around the world. 
So, make sure you add the latest tech in sound devices but don't forget to have a few high-quality wired earbuds too, as they are still in high demand.
Camera and photo devices 
People blog and are very active on their social media accounts, sharing amazing photos or videos of their travels or everyday life with their followers and the world. So, keep this in mind when deciding on what electronics and gadgets you should sell. 
If you do want to sell photo & video equipment, which we highly recommend, then try to choose both affordable and high-priced devices so you have products for all types of people.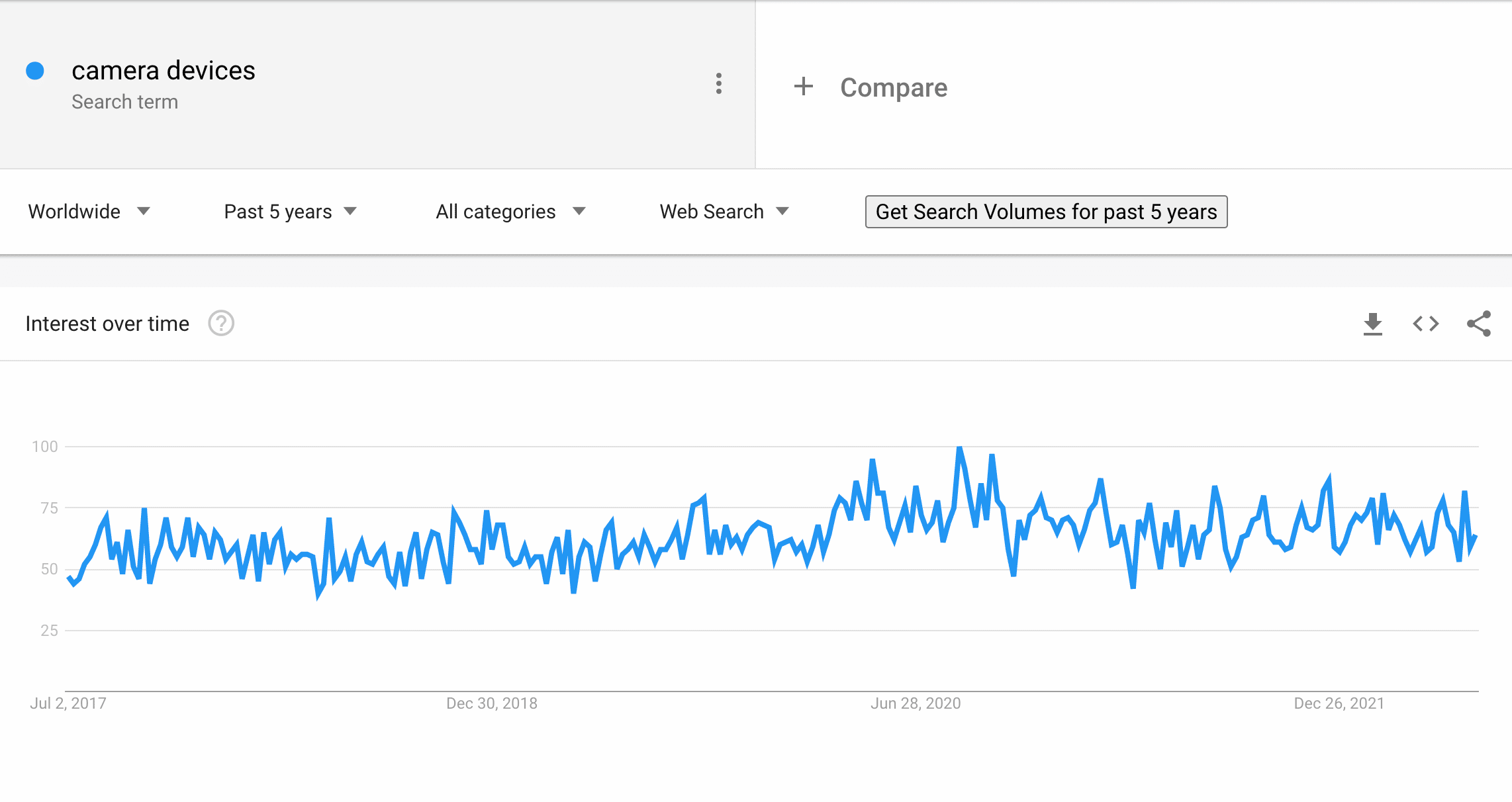 Home electronics
There are lots of cheap smart home devices that are very popular at the moment. And that's not surprising, as we all like to automate our life a bit, right? 
So, if you think these devices are also trending in your area, then don't hesitate to add some to your store and test them out. They are also perfect products for the ones that are just now starting to dropship for the first time. 
Mobile phones
Mobile phones are mostly high-ticket products, but you can also find among them a few cheaper versions too. So, if you want to sell mobile phones, try to add both cheap and expensive cell phones. 
The fact is you can never go wrong by selling cell phones these days. Everybody has a mobile device. The hard part is getting your products in front of the right people and convincing them to buy from you. But if you are willing to invest more in advertising, then you do have a chance.
You can also try selling accessories for mobile phones as these are also in strong demand these years. 
Accessories
As we said above already, if you don't want to sell expensive electronics, then why not focus on dropshipping different accessories?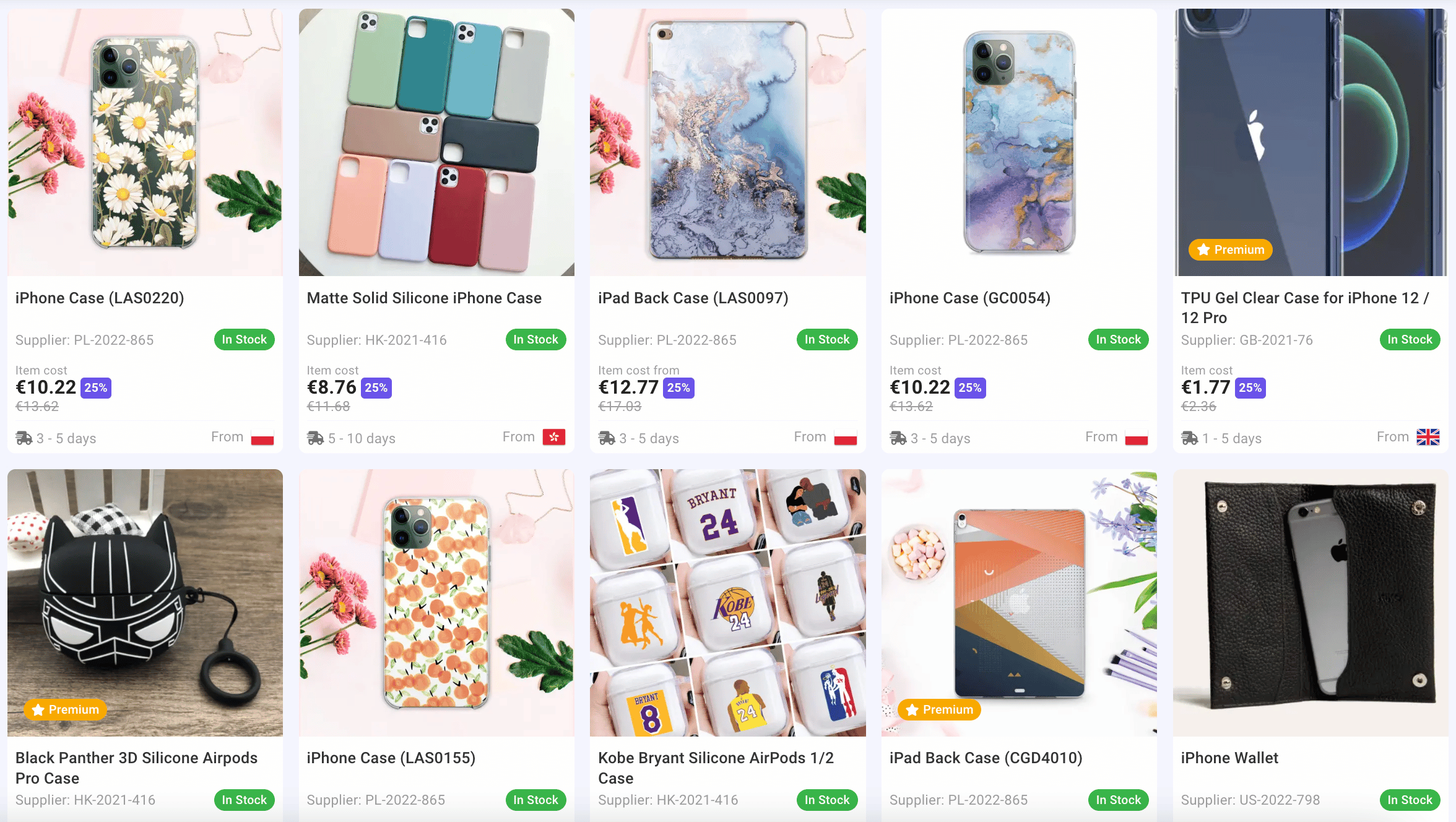 You can sell all types of accessories, from the ones that are built for laptops and smartphones to gaming or video accessories. There are lots of accessories available these days. 
Many people purchase these types of accessories because they are cheap, colorful and fun to have. 
Computers and tablets
Now, these are probably the most trending and most expensive group of electronics. Even if most of these products are part of the high-ticket dropshipping model, there are also a few items that have a low price, like computer parts and accessories. 
So, you can either sell tablets, laptops, or desktops that are high-priced items or you can choose to sell more affordable products, like computer parts or accessories. 
Gaming devices
We're finishing off with probably one of the most trending categories of this niche, gaming products. In case you don't believe us, have a look at these statistics. 
The global video game market value reached over $178 billion in 2021 and it's estimated that the North American gaming market will get to $80.9 billion annually in 2025.
So, if you think these products are something you want to test on your market, then now it's the perfect time to start. You can start small with video game gear and accessories.
Now, let's see what are the best products you can sell in 2023:
Smartwatches: this is a very popular high-tech product loved by both athletes and sports enthusiasts. Make sure you add a few different brands for runners, swimmers or bikers. 
Sleep headphones: this is a new product that has become very popular fast mostly because many people have trouble sleeping or can't sleep due to outside noise or a snoring partner. There are many types, such as headband-style sleep headphones or comfy earbuds, so try to offer different versions. 
True wireless earbuds: once Apple released their AirPods, everybody wanted a piece. So, nowadays there are many different types, some as expensive as the Apple ones and some more affordable. Alongside these products, you can also upsell some colorful and fun accessories for them. 
VR headsets: hot new tech products, these are really popular among gamers and the ones who want a next-generation home cinema. People who can afford them will always be interested in what's new in VR technology.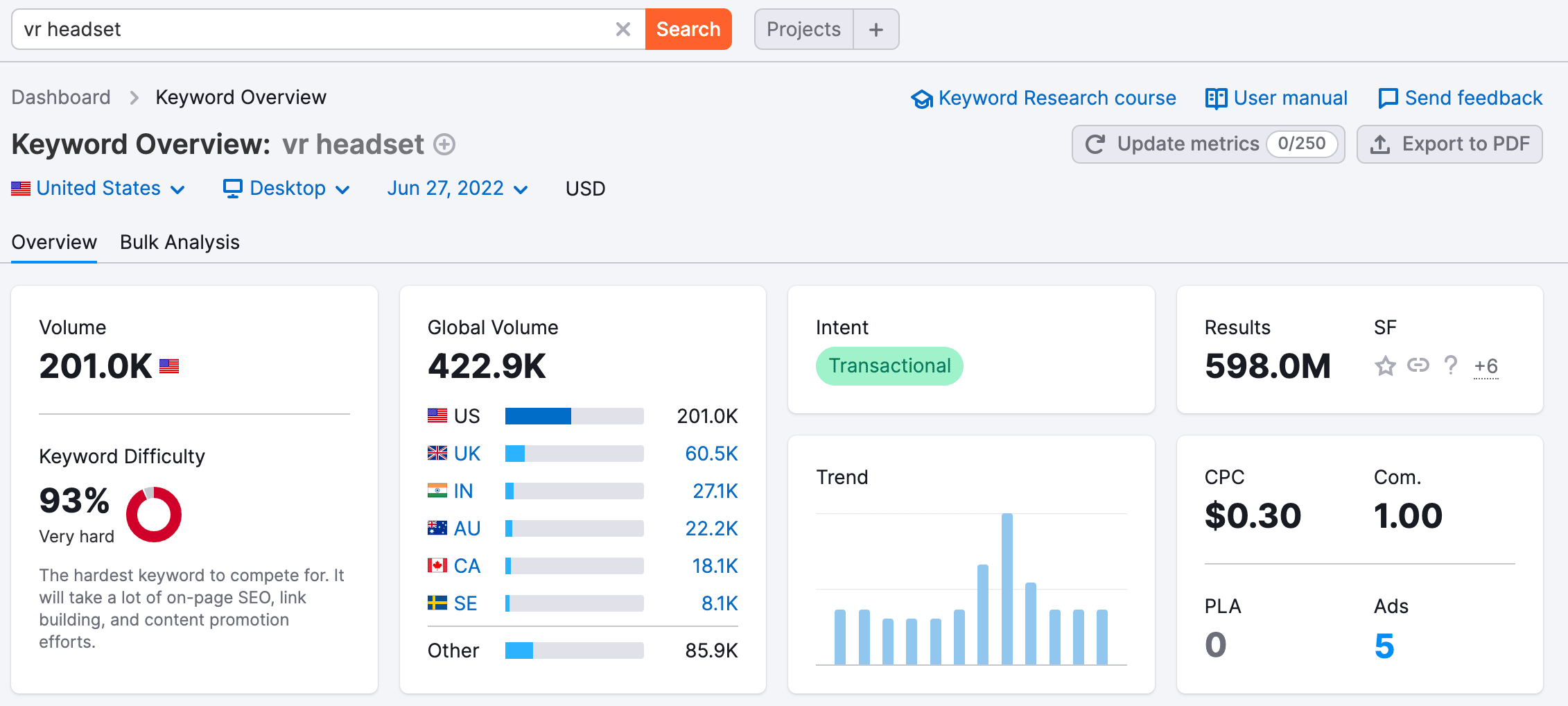 Portable Bluetooth speakers: audio devices are trending high right now and the Bluetooth technology is something that many people are still looking for. So, find different sizes and types to add to your store and make sure all these devices have the highest quality possible. 
Drawing tablets: also known as graphic tablets, these devices are convenient alternatives to using the mouse or touchpad to write, draw, illustrate, edit, or animate digital creations. You can sell different versions, like the ones with sensor activation or the ones with built-in screens for better work visualization. 
Selfie ring lights: another new product in this ever-evolving industry, the selfie ring light is an electronic device that helps people take higher quality photos or videos even if they are on the go. These selfie ring lights come in different sizes and heights, so if you want to have a wider audience then make sure you add different versions. If you want, you can also sell accessories for them, like tripods or stands.
Star projector night lights: this tech helps people look at the stars from the comfort of their own homes. They come in different colors and patterns, so you can add a few options to see which one sells the best.
There you have them, these are some of the electronics and gadgets trending in the last couple of years. Of course, there are many other tech products out there that probably sell great in your region. The list is huge, all you need to do is find the ones that work for your audience. 
So start researching and check what sells better in your market. After you choose a few categories, you can start testing products to see which one does great.
But how do you actually find the best products to add to your store? By finding the most reliable suppliers that can ship fast in your region.
How to find electronics and gadgets suppliers?
Once you research the electronics and gadgets industry you will discover there is a huge competition no matter the region you're starting to dropship. 
That's why finding the right suppliers for your online gadgets store is a decision that can help you stand out in the crowd or not. 
So, first, you need to decide which type of electronics you want to sell (check the list above to get started), where you want to sell these products, and also build your online store. Once you do all these, you need to start looking for the best suppliers or dropshipping platforms you can use for your online store. 
We always recommend working with multiple suppliers, this way you can offer more electronics and the latest gadgets to your customers and have better chances of making a sale. Also, this strategy gives you a backup option in case one of your suppliers runs out of stock or even closes down. 
Working with different suppliers that provide different types of electronics will also help you test out the products that sell better and which suppliers offer the highest quality of products or better delivery times.
Now, you can find suppliers on a marketplace like Amazon or eBay or dropshipping platforms like AppScenic. Just keep in mind to take your time and test multiple suppliers or platforms so you can decide which one offers only high-quality gadgets and has the fastest delivery times. Shipping times are very important these days, as 42% of shoppers expect a 2-day shipping option available.
With over 11,000 electronics and gadgets available, AppScenic can give you access to tens of reliable and top suppliers that can ship to USA, CAN, UK, EU and beyond. Our product catalogue includes all kinds of electronics and gadgets, from computers, audio devices and camera accessories to gaming and wearable devices. 
How to start advertising for the electronics niche?
Here are the most important channels to setup and start to promote your electronics store on:
SEO & Blogging

– if you have the resources or the time, you should start a blog and optimize it (together with your website) for Google. This is one of the first steps you need to do if you want people to find your store and products when searching for them on Google. 

Facebook

– as the electronics and gadgets are mostly bought by millennials with high income, you should definitely be on Facebook. This

survey by Statista

confirms that 86% of USA Facebook users have over $100K annual income, while in the UK,

 81%

of users have over £48K annual income. After you create your Facebook page, if you want to reach your audience faster, you should definitely setup Facebook ads.

Google Shopping

– this is a great channel that you can just access for free. If you setup a Google Shopping page, your online products will appear next to others from the same category when users search for a specific product on Google. On top of having your products on Google Shopping, you should also use their paid service, Google Shopping Ads, that way you have better chances to reach your potential customers.

Pinterest

– this is another great social media channel to reach out to your audience.

40% of users on Pinterest

earn more than $100K annually and 66% of them purchase something after they saw it pinned on this platform. So, you should be on Pinterest too. 

Influencer marketing

– You should look into this once you have a bigger advertising budget. Just find out what are the best tech influencers in your market or region and reach out to them to see if they are interested in testing some of your devices. The best platforms for influencer marketing are Facebook, Instagram and YouTube.
How much budget do you need for advertising your electronics and gadgets store? That depends on many factors, as usual, but let's say we recommend having at least $500-$1,000 for testing different strategies and channels. 
How much money do you need to start an electronics and gadgets dropshipping store?
We think you will need at least $2000-3000 to build an awesome online store in the electronics and gadgets niches, and have enough budget for sourcing and testing different products (at least 20), advertising and fulfilling orders. 
Of course, the budget can also depend on the type of products you want to sell. For example, if you want to sell computer or phone accessories, then the upfront investment can be lower as these are low-ticket products. Now, if you want to start selling high-ticket products, like laptops and drones or VR devices, then you will probably need to have a bigger starting budget. 
Why start dropshipping with AppScenic?
AppScenic is not your ordinary dropshipping platform. Yes, we have over 11,000 high-quality electronics and gadgets from top suppliers that can ship fast in different regions all over the world. 
But AppScenic is so much more than that, our platform is also a next-generation automation app. What does this mean? Well, we will automate everything for you, such as syncing all your product information, orders, payments, tracking numbers and more with our suppliers in real-time.
These awesome automation features will do all the "boring" tasks for you so that you can spend your time on what's more important for your business, such as marketing or customer support.
Everything you need to know about AppScenic
Conclusion
So, if you are passionate about hi-tech products and want to sell electronics and gadgets, you should definitely start a dropshipping store. This niche will always be profitable as new trending devices will appear all time. 
If you're now just starting dropshipping, you can also start a electronics online store as long as you do your research and study the industry. There are lots of subcategories and products you can choose to sell, from highly-priced hi-tech products (or high-ticket ones) to cheap smart devices or accessories. 
The main important aspect is to choose the category you have at least the basic knowledge of, always sell high-quality products and invest as much as you can in advertising. 
What's our rating for the electronics and gadgets industry? We give it 8/10 mostly because you need to know what you're selling and even be passionate about this industry. It's also a very competitive market, as with all top niches, so make sure you find the right products and audience. 
Do you want to start dropshipping electronics and gadgets? Then sign in now for a Free Account and check our catalogue. 
Want to read about other top niches? Check now all our articles in the Top Niches Series.