Babies are being born every day all over the world, which makes selling products for babies and mothers a top niche. But it's more to this niche than just being always in high demand, and we will discuss all these in this next article. 
So, read on to find out why you should start dropshipping products for babies and mothers, what's the data that proves this niche industry is growing every year and how to start a dropshipping business around baby products. Plus, we will also give you a list of the best baby products you can start to sell in your online store right now. 
Why start dropshipping products for mother, baby and kids?
Well, apart from what we just said in the intro, that there are many babies being born all over the world, there are lots of other reasons why you should start dropshipping products for babies, mothers and kids. 
For example, this is one great market to be in, who doesn't like these cute clothes, strollers, and all the other lovely items for babies? So if you're into such products, know the industry a bit and are also a parent yourself, you should definitely consider dropshipping mother and kids products.
Of course, as said, the most important reason is the fact that all these mother and kids products will always be in high demand. And as long as you find your audience, decide on the right products to sell and always dropship high-quality products, you have a great chance of succeeding. 
Now, what are the statistics say? Well, if we look into the global baby care products market, for example, this is expected to be worth approximately $88.72 billion worldwide by 2026.
So, once you check how this niche performs in your country, which is probably great, it's safe to assume that dropshipping products for babies can bring you considerable profits.
Here are a few more statistics that can help you make up your mind about this industry:
If we look into the baby clothes subcategory, in 2022,

the worldwide revenue

in the baby clothes segment amounts to more than $41 billion. Of course, as expected, the biggest part of the overall revenue ($7.4 billion) comes from the USA.

The worldwide ecommerce of the toys and

 baby segment is expected to reach

1.079 million users by 2025 and

reach over $137 billion by 2025.

The

baby diaper market

is in high demand in the USA, reaching around $6.33 billion in 2021, while the

baby and child skin care products

one is projected to reach $526.8 million by 2026. 

As you will see below, baby clothes have consistently been trending on Google Trends on a worldwide level. 

Despite political conflicts, economic crises, pandemics and other sad worldwide events, people still want to build families, have kids, and purchase the best products for their little ones. 

With the changing socio-economic environment, this market segment gets even more room for growth. 
Now, here's how the term "baby products" performs on Google Trends. 
As you can see, this term has had a high interest in the last 5 years, so even during the pandemic, their performance stayed high, which means this niche has a growing demand.
So, as long as there will be babies in this world, parents will always want to purchase products for them, so there will always be demand for mother and baby items. 
Now, let's go through some more important niche insights and analytics. 
Important mother, baby and kids niche insights and analytics
To help you understand more about this niche, let's see what this market has included. The baby products market includes a wide range of consumer goods, ranging from diapers and cleaning wipes to safety and feeding accessories. Actually, we can split this market into two categories: baby care and baby nutrition products. 
Around 75 million babies were born in 2022, which is one of the reasons the baby products industry is worth just over $67 billion. At the same time, the baby food market is also worth just over $67 billion and is expected to reach a value of nearly $100 billion by 2027.
Now, you are probably thinking that this industry is only limited to these products, which is not true. This adorable niche includes many other product categories, such as baby clothes or baby furniture. 
Here are some more important insights about this niche:
The baby care products market is expected to reach

$88.72 billion in 2026

on a global level. This will be a substantial increase from $67.35 billion in 2020. 

Here are some of the different categories of this niche: toys, feeding accessories, wipes, disposable diapers, body care products and soothers, etc. 

In the USA alone, the online sales for baby & infant apparel are worth

$3.4 billion

in 2022. 

More than that, according to Statista, the gross profit margin of children's clothing stores can be around

39.5% in some countries

.

The revenue of the

baby diaper market

in the United States reached around $6.33 billion in 2021, while the

baby and child skin care products

one is worth over $361 million.

 

China was the biggest market for baby food

as of 2019, with over $71.56 billion in revenue, with India coming in second place with about $30.25 billion. The USA ranked in sixth place.

The

market for infant formula and baby food

is expected to grow in North America in the coming years, with a forecast market value of almost $30 billion by 2025. Unsurprisingly, baby food is the

most purchased baby product

category in USA supermarkets.

The pandemic has also increased

ecommerce sales of baby products

, as many parents chose to avoid brick-and-mortar stores. 

One of the most important trends these days is sustainable clothing or food, so keep that in mind when dropshipping these products.

The key factors that are behind this market growth are the increasing number of births and also the increased access to baby products.
Now, it's time to do our own research and check how a few important keywords are trending on Google and Semrush. 
Here's how "baby essentials" and "baby care" terms perform on Google Trends.
Let's also look at the average number of monthly searches for terms like "baby food", "baby clothes", "baby essentials" or "baby products"  according to Semrush.
As you can see we have a huge number of monthly searches worldwide and in the USA, among other important regions. 
How profitable is this niche? This is a highly profitable niche if you manage to find the right products for all ages and keep on adding new ones. As mentioned, the baby products industry is worth around $67 billion at the moment. And by 2026, the industry is projected to be worth around $88 billion. Well, although this shows how profitable this niche can be if you don't find the right products, develop the right selling strategies, or build a functional store, you may not be able to make a profit so easily.
What are the best regions to dropship in? All these data from Statista and Semrush tell us that countries like India, Indonesia, the USA, and Europe are the markets where these products are most trending. Of course, although these markets are great for selling products for babies,  if you decide to start a dropshipping business in one of these countries, you should expect high competition too. 
But as we keep saying in all our Top Niches Series, the best market is the one you know the best and do your research on.
Benefits of dropshipping products for mother, baby and kids
Here are some of the most important benefits of dropshipping these products for babies.
There is a growing demand for these products: as we have already stated, millions of babies are born each year. This can only mean that there is and will be always growing demand for products that newborns need in their first few months. And more and more parents prefer to buy these products online, that's why now is just perfect to start an online store and target parents from your area. 
There are many types of products and subcategories: there are tons of baby products to dropship than just clothes and food for babies in this market. You just need to find the best products in your area and put together a solid plan on how you can target your audience. 
There is a global market out there: if you choose to sell baby products, you can also expand and target other regions, as the demand is on a global level. Across the world, there are millions of parents looking to buy products for their little ones and have them delivered as fast as possible to their doorstep.
There will always be new products: all parents want to make things easier for themselves and their babies, which means there will always be new innovative products for them. So, you can always find and test the next best thing and have new products added to your store monthly. 
Let's now see what are the steps to follow to start a mother, baby and kids dropshipping business.
How to build a mother, baby and kids dropshipping store?
Here are the main steps to follow to start such a dropshipping business:
Start by doing extensive market research around dropshipping and the mother and baby niche in your region.

Build a business plan specifically for selling these types of products online.

Choose one or more baby product categories – the best way is to test a few items from different categories. 

Choose a name for your online store.

You should also incorporate your company in order to pay taxes and receive payments as a dropshipper.

Start setting up your ecommerce store – check

Shopify or WooCommerce

.

When you're happy with how your online store looks, you need to find a dropshipping platform with high-quality products for babies from suppliers that can ship fast to your region.

Add your chosen baby products to your store, rewrite their content, and add a few pictures for each product. 

Now, once you did all these, you can start gaining traffic and maybe make your first sale – you need to have a great marketing strategy that gets your products in front of the right people.
Start by checking our detailed guide for starting a dropshipping business.
How to incorporate your dropshipping business around a mother, baby and kids store?
Yes, you do need to check what are all the legal issues and requirements for setting up a dropshipping online business in your country. As legal requirements are different from one region to another, we recommend that you actually talk with a legal consultant and see what type of company you need to setup for dropshipping.
Here are the legal issues behind dropshipping
Now, to give you an idea of how things work, most store owners that want to dropship start a sole proprietorship (or a sole trader in the UK) or LLC ( or an LTD in the UK). 
Read more on this article about how can you setup a dropshipping business in the USA. 
If you want to dropship in the UK, then read more in this guide on how to start a dropshipping business in the UK.
What are the best baby products to dropship in 2023?
Now, here comes the part that most of you scroll directly to. Well, we totally understand, if you got to our guide because you searched for the best baby products to dropship. 
But before listing the best baby categories and products to sell, we should let you know that the list below is based on worldwide research we did for this niche and our experience with some of these products. 
So, we think all these will give you a great starting point and can help you if you're now just starting a dropshipping online store. But, we can stress enough how important is to do your own research using tools like Google Trends, Keyword Planner and Semrush or check marketplaces like Amazon or Walmart (if you're in the USA) and see what's trending in the baby section. 
One thing you need to make sure of is to add only products with the highest quality possible, but pick a few from different price ranges, so you can target multiple categories of people. Look also for high-demand baby products but also for unique ones, such as handmade products, and mix and match these. The market is full of great baby products, so you have a huge competition to fight off, and one way you can do that is by finding products that are trending in your country, and can attract more customers. 
Also, setup your online store in a user-friendly way so that parents or family can find the products they need in just a few clicks. You can do that by creating product pages based on age group, and the type of baby or mother product it represents, such as baby clothes, diaper care or maternity clothes.
Now it's time to get to the fun part and list the most popular baby products you can dropship in 2023. So, after looking on Google Trends and Semrush, among others, here are some categories and products that are trending worldwide and in countries like the USA or UK. 
Here's how you can find a winning product
Baby Bath, Hair & Skin Care
Products for babies' sensitive skin and really fine hair are trending high but make sure you choose to sell products that aren't full of chemicals or too harsh for their skin. So, the best baby products in this category are hypoallergenic, dye-free, made without harsh ingredients and also plant-based.
Be sure to add many types of baby care products for bath, skin and hair so your store has a few of each to offer. 
Diaper Care
One of the best selling products for babies worldwide are diapers. This baby category can include both diapers and diaper rash products. Now, we all know that diapers are not very sustainable or eco-friendly products. That's why we recommend you find suppliers that offer a more nature-friendly alternative for these products. 
​​Baby Detergents
Special detergents for babies are also best selling products as parents will always need to purchase a detergent specially made for their baby's sensitive skin. You can add this category along with the Baby Bath, Hair & Skin Care one, as they complement each other very well.
Try to offer detergents that are hypoallergenic, free of harsh additives, and plant-based.
Baby Food
As we said, baby food is the most profitable category of this niche along with baby care products and baby clothes. These days, consumers (or parents) look for baby food that is made with healthy ingredients and also have a non-toxic packaging, among others.
Try adding all sorts of food for babies not only formula, for example add food puree and apple puffs too. 
It's also possible to add food accessories, such as silicone bibs to your range of baby food products and sell them as complementary products. 
Baby furniture
One important item that a new parent need to have is the special furniture for babies (and kids). This needs to be bought before a baby is born. Now, you can either specialize on a specific furniture, such as cribs or you can sell multiple pieces of furniture, from rocking chairs to feeding chairs. Be sure to always offer high-quality aand safe furniture for babies. 
Maternity products
Of course, if you want to have a store based on this niche you should also think about maternity clothes or other such products that mothers can use during pregnancy and after. 
Women need specific products for breastfeeding, for example, and if you think there is a need in your area for something special, then it's a great idea to offer that product. From body care products to maternity clothes, relaxing herbal and fruit teas or food supplements for mothers, you have a huge range of maternity products you can choose to add to your store. 
Baby and kids clothing
Clothes for babies and kids are not only adorable but they can also be quite profitable as the data states (see chapter 2). There will always be a high demand for baby and kids clothes as they grow very fast and will need new clothes all the time. 
Some of the best products of this category are bodysuits, t-shirts, hats or shoes for the little ones. 
Now, here are a few specific examples of mother and baby products you can sell. To prove that each product trends quite high, we've added Google Trends and Semrush results for each of them. 
– Baby wash and baby wipes products: let's start with products from the baby care category like a baby wash for hair and body. These are in high demand as parents want to buy specially formulated products to wash their babies. 
So, if you decide to add such products to your store, here are some of the things you should look for: choose the ones specially designed to keep the most sensitive skin healthy, are infused with calming essential oils to soothe senses, are light,  hypoallergenic, cruelty-free, gluten-free or paraben and sulfate-free. 
– Diaper rash cream: another amazing and highly-searched product, the diaper rash cream should never be missing from yoru baby care online store. Most of these creams form a protective barrier on babies' skin to provide relief and soothe irritation. 
Look for plant-based products made from sustainably harvested materials that are also ultra-thick and durable, without synthetic dyes or fragrances, among others. 
– Babies laundry detergent: You can add this product to a general baby care store or if you decide to specialize in baby clothing or just baby detergents. These detergents should be gentle, and have no dyes, optical brighteners, or synthetic fragrances. The best ones are the ones made with plant-based ingredients.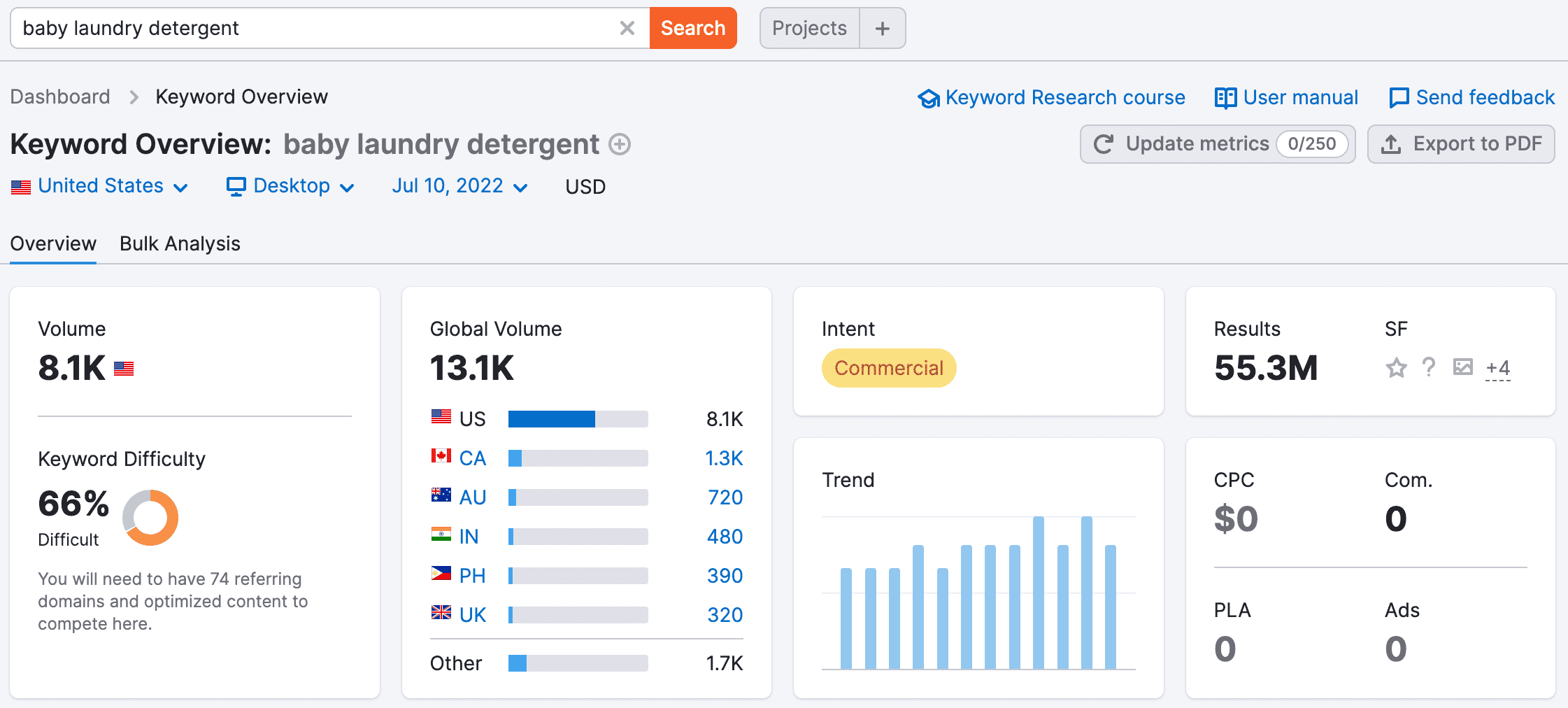 – Baby formula: Lately, many parents have turned to online shopping to find better alternatives to these conventional products. So, if you decide to dropship these kinds of products, add organic products, vegan and diary options too, and look for baby formula with non-GMO ingredients that shouldn't contain any sweeteners like corn syrup, palm oil or DHA.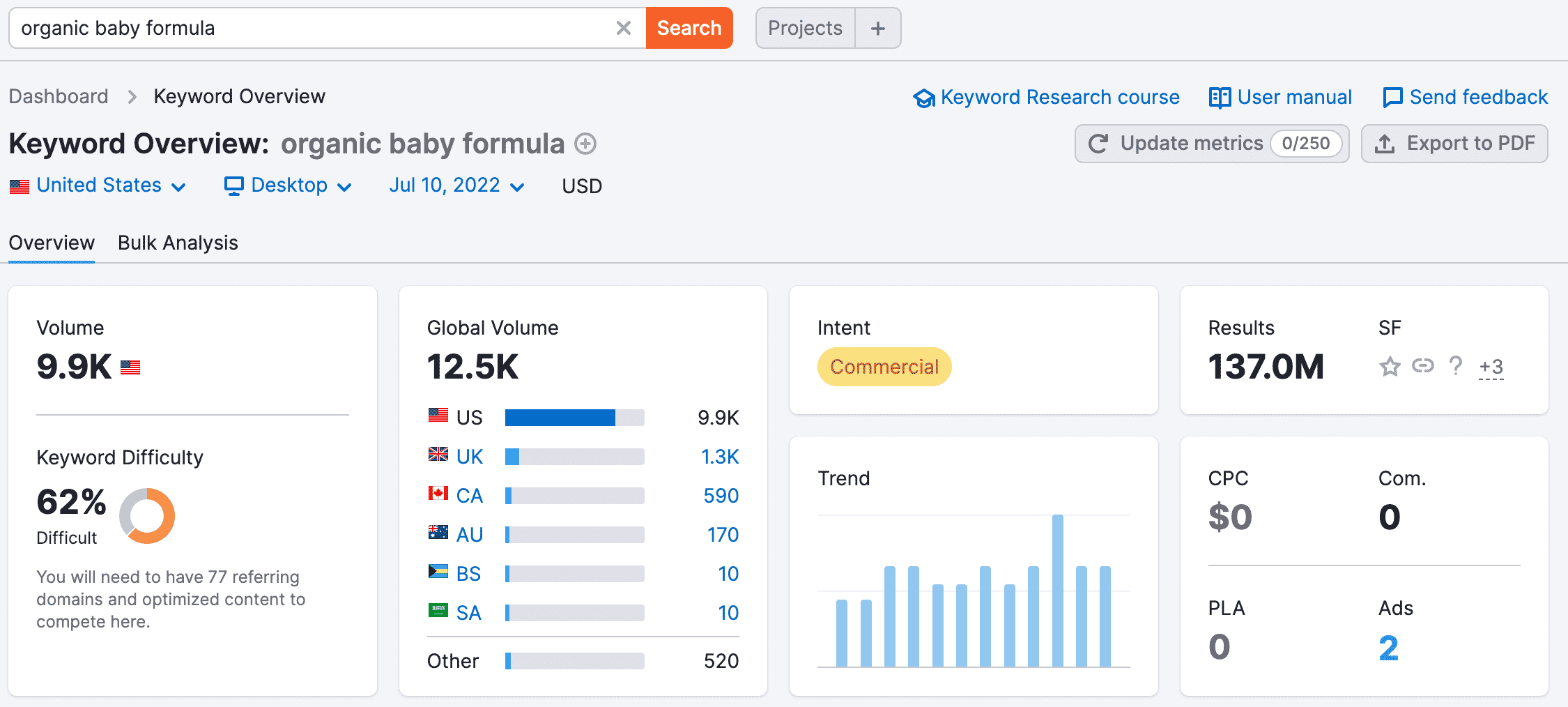 – Maternity clothes, such as dresses: again, these are highly trending products worldwide, but make sure you check what's the demand in your area. You can sell maternity or nursing dresses, belly bands for soon-to-be mothers, nursing bras, etc. 
Maternity belly bands can be a lifesaver if you want to help soon-to-be mothers by providing support for their growing bellies. There are so many maternity clothes you can choose from. 
– Clothes for babies: as said in the beginning, these are some of the most sold products for babies online. And it's only normal as babies and kids grow so fast. Try and add a few products for different age groups, so add bodysuits for babies but also t-shirts for kids. These products should be cute but also made with the best materials on the market. 
If you want to start with a general clothes store for babies and kids, then make sure to add several great shoe options too that are comfortable and fashionable.
– Baby furniture: As with any type of product for babies and kids, always dropship furniture for kids that is made out of high-quality materials.
You can start with adding a few cribs and rocking chairs, for example, and accessories for the baby's room, such as cute posters or paintings. In time, you can add many more pieces of furniture and test them out in your market. 
Now, again, these are just examples we came up with after doing our own research based on countries like UK or USA. So, when you decided where you want to dropship in, make sure you do your own research based on the region you sell to. 
Once you decided on the categories of baby products you want to sell, then start by testing a few products for each age to check which ones perform better. This takes us to our next step – finding high-quality products and reliable suppliers.
How to find the best suppliers for baby products?
As with all top niches, this niche is also a highly competitive one. That's why if you want to stand a chance against the biggest baby brands out there, for example, Pampers, you need to find reliable suppliers that can offer high-quality products.
The best way to find the right dropshipping suppliers or platforms is to google for them, check online directories or communities, read the reviews and test a few of them out. 
We always recommend that you work with more than one supplier so that you can add more products and have a wider range to offer your customers. And having such a strategy will give you a backup option in case one of your suppliers runs out of stock or closes down. 
Make sure you check for the following aspects when you choose your next baby products supplier:
Make sure they offer an extensive inventory of the products you're looking for and ship to your location too

They must have reasonable and affordable product prices

Their products are premium and of high-quality

Are reliable and trustworthy

Are close to your customers' location and they can ship ultra-fast 

They can handle your returns fast and smooth
Now, such suppliers can be found via marketplaces like Amazon or eBay or dropshipping platforms like AppScenic. The best thing about choosing to work with a dropshipping platform, like ours, is that we can automate the entire ordering process for you and also have your products sync in real-time with the ones of your suppliers. 
So, the moment your supplier makes a change to their product, for example, they update their stock or price, this will be reflected in your store in real-time. 
On AppScenic you have over 41,000 high-quality products for mothers, babies and kids, and all from top suppliers that can ship to USA, CAN, AUS, EU, UK and beyond. 
How to start advertising for the mother, baby and kids niche?
After all these steps are done, you now need to start developing your advertising and selling strategies. But, don't just start automatically advertising on TikTok just because this platform is so popular these days.
Research your market and find out where the parents in your region can be found online. Maybe besides having 1-2 social media pages, you should also try influencer marketing or even join some Facebook groups to target your audience by posting about your products. Influencer marketing can be a great tool to reach your target audience, so find the mommy influencers in your region and ask them to promote your baby products.
And be sure to give some discounts or have sales from time to time, especially before holidays. Most parents want to buy only the best for their kids but you should also add products for every budget. Always make sure to have high-quality products at a good price.
One thing you should do before starting advertising and gaining traffic is to optimize your online store for Google. And start a blog too, if you have the time or resources, as this can bring you lots of benefits and profit in the long term. 
Once you did your SEO, you can start promoting your mother & baby store on different social media platforms, like Facebook, Instagram or Pinterest as these are globally very popular among parents. But first, just focus on building 1 or 2 social media pages and then start advertising on those to build your audience. On top of this, put aside some budget for Google Shopping Ads too. 
Now, how much budget should you have for advertising? Around $500-$1,000 can be a great starting point for your store. 
How much money do you need to start a mother, baby and kids dropshipping store?
All these top niches require a decent budget, that's why we think $1500-2000 is probably enough to build a user-friendly baby store, source, and test a few products, and still have some budget for advertising. Of course, this budget depends from one country to another or the products you want to sell from this niche. So again, make your own research before deciding on an exact budget. 
What's the actual cost behind dropshipping and what it does involve
Why dropship toys from AppScenic?
If you join our advanced dropshipping platform you can access over 41,000 products for mother and baby. This alone makes AppAcenic a great dropshipping platform for any store owner that wants to sell baby products. 
But AppScenic is so much more than that, as our platform is also a next-generation automation app that does everything for you. AppScenic not only gives you access to suppliers that sell unique, high-quality products for mother and baby all over the world, but it also automates everything for you, such as importing and syncing products, orders, and payments, tracking numbers and more.
How do these automation features matter? Well, in time these will help you stay on top of your product catalogue and not lose time manually updating your products. And by having your products in sync with our suppliers, you eliminate the risk of getting orders for a particular product that is currently out of stock. That's why you need to make sure your online store is updated all the time.
How to automate your store with AppScenic
Ready to start dropship mother, baby & kids products?
So, you now know that dropshipping products for babies and mothers can be quite profitable. The trick is to find the best products for your market and be able to reach the audience that can purchase them. As we said, one way you can do that is by working with great suppliers that offer high-quality products for babies or mothers and can deliver super-fast to your region. 
Now, of course, baby products will always be on-trend, these are what we call evergreen products and can be sold all year long. This niche will always be in demand, and can always give you a profit. But you also have huge competition worldwide that you need to be aware of and study. 
So, we give this niche a rating of 8/10, as the product category you choose can be highly competitive and you need to compete with known brands. 
Want to read more of our Top Niches Series articles? Then go check them out now